£400,000 investment for Tywyn home's dementia care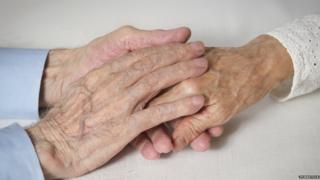 Nearly £400,00 is being invested in care for people living with dementia in Gwynedd.
The money will see facilities at Llys Cadfan, a council-run residential home in Tywyn, extended.
The council said the £380,000 would create extra support, allowing more people to access respite services.
Work has already been carried out which included the renovation of five rooms for long-term residents and one room for respite care.
Helen Jones, the home's manager, said: "The short-stay provision for those living with dementia will help support people to continue to live within their own communities.
"[It] can help avoid the unnecessary heartache that comes from having to move to another area to receive the care that they need and can also help give families and carers a break."
The council is working with Betsi Cadwaladr University Health Board on the project, with funding provided by the Welsh Government's Intermediate Care Fund.
The work is expected to be completed by the end of summer 2017.