New comedy fringe festival for Llandudno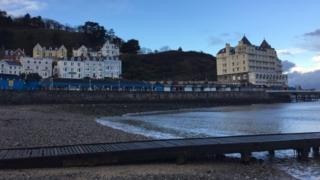 A new mini comedy fringe festival is being held in a north Wales seaside town over the weekend.
Events will take place throughout Llandudno as an extension of the annual Craft of Comedy UK conference which will be happening at Venue Cymru.
The fringe kicks off on Saturday with a slightly reduced version of the West End show Showstopper! The Improvised Musical.
The authors of Ladybird Books for Grown-Ups will also be giving a talk.
Steve Doherty, the conference's artistic director, said: "With the development of the fringe, we're hoping that we can spread a little laughter outside the walls of Venue Cymru and bring north Wales to the comedy industry."