Bike thieves target Abergele cycling app users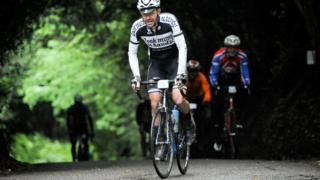 Bike thieves are targeting users of cycling apps, North Wales Police has warned.
Twelve high value bikes were stolen from sheds and garages in Abergele over two weeks.
Police advised app users to tighten their private settings and ensure their home address settings were hidden.
Anyone with information about the thefts is asked to call 101.