Policeman cleared of breaking man's collarbone in cell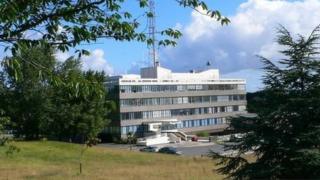 A police custody sergeant accused of breaking a suspect's collarbone has been cleared of gross misconduct and using excessive force.
Jason Pritchard, 42, had been in the police cells in Caernarfon, Gwynedd, when the alleged incident happened in December 2015.
Sgt Jethro Christie, 43, a former wrestler, was accused of putting him in a full Nelson hold.
But a Colwyn Bay tribunal panel found his actions were not excessive.
In directing no entry should be made on Sgt Christie's record, its chairman Ian Boys said: "We are also not satisfied that the arm hold caused the fracture."
The tribunal heard Mr Pritchard fell off a cell bed and this may have caused the injury.