Funeral held for cancer drug campaigner Irfon Williams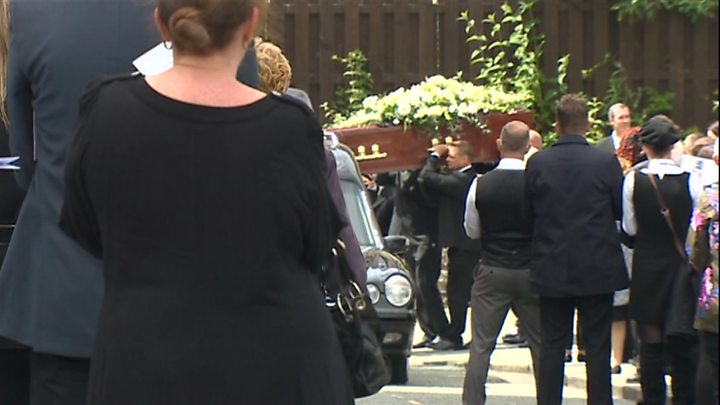 Hundreds of people have attended the funeral of a cancer patient who campaigned for better access to cancer drugs in Wales.
Irfon Williams from Bangor, Gwynedd, had moved to England to access the drug Cetuximab to treat his bowel cancer but died on 30 May.
The drug is now available in Wales following his campaign.
Bangor Cathedral was at capacity and hundreds more watched the proceedings on a screen outside.
He left his wife, Becky, and five children.
Leading the service, the Dean of Bangor, the Very Rev Kathy Jones, told the mourners Mr Williams "had not set out to be a hero .... but that's what he became".
She added: "He was unassuming, but his impression was immense. He was determined to make right what he saw as unfair."
There were performances from Britain's Got Talent finalists Cor Glanaethwy and singer Rhys Meirion.
Mr Williams' friend, the former rugby international Robin McBryde, gave a reading.