Botwnnog practice manager unfairly sacked, tribunal rules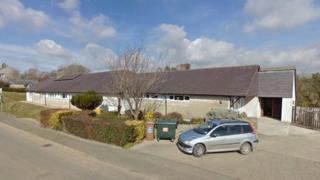 A Gwynedd GP practice manager who claimed to have been bullied, harassed and intimidated by one of her bosses was unfairly sacked, a tribunal ruled.
When Meryl Williams lodged a formal grievance against Dr Adriaan Smits, other doctors in the practice tried to discredit her, a Mold tribunal heard.
They accused her of financial irregularities and of trying to run down the Meddygfa Rhydbach Surgery in Botwnnog, near Pwllheli.
But they did not produce any evidence.
Issuing his reserved judgement, Employment Judge Tobias Ryan ruled Mrs Williams was constructively unfairly dismissed when she resigned in April 2016.
Mrs Williams, who started work with the practice as a receptionist in 1986, was promoted to practice manager in 1996.
The original doctors later retired and from 2014 the partners were doctors Smits, Gwyn Morris and Zameel Haque.
"I find that there was a long-running history of difficult interpersonal relationships within the practice as regards administrative and clinical staff on the one hand and the partners on the other, but in particular involving Dr Smits," the judge said.
"I consider the claimant's perception of Dr Smits that he bullied, harassed and intimidated her to be a genuine and reasonable one."
'They closed ranks'
The partners were concerned about the performance of Mrs Williams, who was not trained to be a practice manager - on one occasion she overpaid a caretaker £12,000 which was later recovered - but she was not offered any training or guidance.
They were found to be biased against her but unwilling to make her redundant and wary of the risks of replacing her.
In 2014 an experienced practice manager was brought in to effect a "rescue package" and Mrs Williams accepted her advice and recommendations, improving her performance.
In July 2015, after a clash with Dr Smits, Mrs Williams was talked out of raising a formal grievance by Dr Morris.
In his judgment, Judge Ryan said: "They valued Dr Smits as a partner more than the claimant as an employee and they closed ranks to support him."
In August that year, Mrs Williams wrote to the local health board complaining of being bullied at work and lodged a formal grievance.
The partners referred the matter to professional consultants but the grievance and Mrs Williams' subsequent appeal were both dismissed.
The judge found that although both independent consultants had acted in good faith they had been "unduly influenced" by the partners' approach.
Upholding the appeal, the judge said more formal steps should have been taken to manage Mrs Williams's performance.
"She was not given a fair chance to improve free from oppression and uncorroborated suspicion of misconduct," he said.
"The respondents could not be trusted to act fairly and reasonably in any procedures concerning the claimant by the time of her resignation," he added.