Gwynedd schools encouraged to fly Welsh flag for 'identity'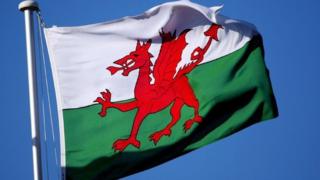 All schools across Gwynedd should be encouraged to fly the Welsh flag so children are "aware of their identify", a councillor has said.
Owain Williams, leader of the Llais Gwynedd party, put forward the motion at a meeting on Thursday.
He said there was "history" behind it, as all schools had flown the national flag in 2000 to celebrate 600 years since Owain Glyndwr's uprising.
It was unanimously backed by councillors.