Pair stranded on Crib Goch on Snowdon rescued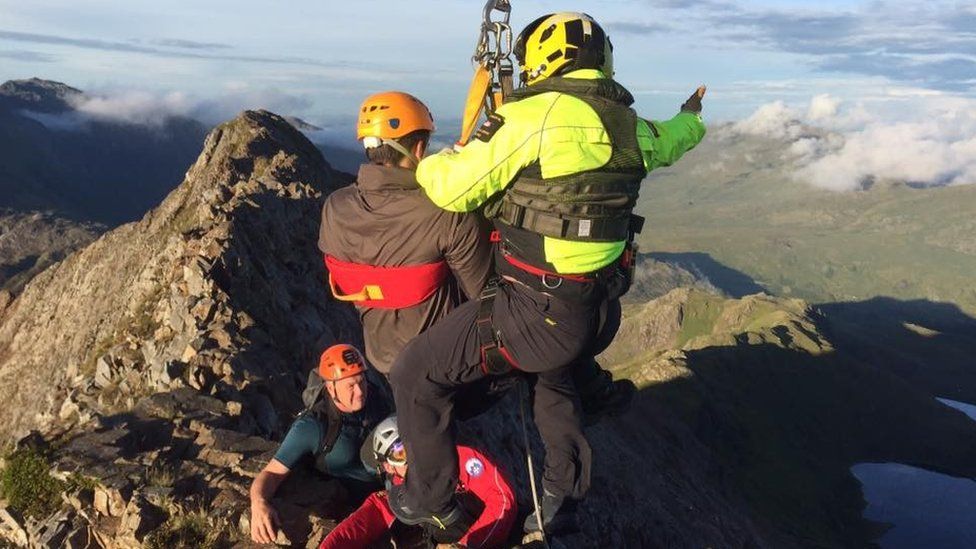 Two men were rescued after becoming stranded on a crag on Snowdon's narrow Crib Goch ridge.
A coastguard helicopter from St Athan, in Vale of Glamorgan, flew to the scene on Saturday evening as the one based in north Wales was on another mission.
The pair were helped to the top of the ridge by Llanberis Mountain Rescue Team (MRT) volunteers using ropes, and then winched aboard the helicopter.
They were dropped off at Nant Peris while the MRT walked down the peak.