Judge tells English 'thug and bully' to stay out of Wales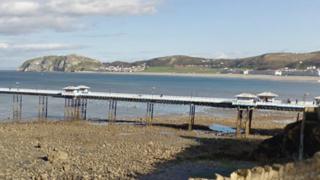 An English visitor who punched two people in a Conwy seaside town has been told to "keep out of Wales" by a judge.
Blake Potbury, 23, of Ellesmere Port, Cheshire, was found guilty of assaulting the pair in Llandudno.
Judge Huw Rees called him "a thug and bully" who is "not man enough to hold his drink", adding: "Nobody wants you in Wales - just keep out."
He was given a 12-month suspended sentence and 200 hours of unpaid work at Caernarfon Crown Court.
The court heard the unprovoked early morning attacks in January left a woman jogger with a cut to the back of the head and a dog walker with a torn ear drum and cut face.
Car factory worker Potbury must also pay each victim £250 in compensation.