Anglesey vote sees go-ahead for 8,000 north Wales homes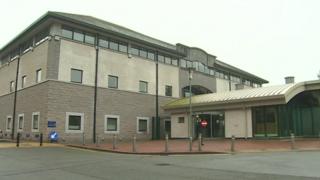 A plan for 8,000 new houses in Anglesey and Gwynedd over the next 15 years has been approved by councillors on Anglesey.
Councillors voted in favour of the Local Development Plan by 21 votes to five.
Protestors who feared the plan would negatively affect the numbers of Welsh speakers in the area had met outside the council offices in Llangefni.
Gwynedd councillors approved the plan on Friday.
Anglesey and Gwynedd had prepared a joint land use development strategy.
It includes some houses which have already been built or have planning permission.