Llanfairpwll parents' anger over school transport fee rise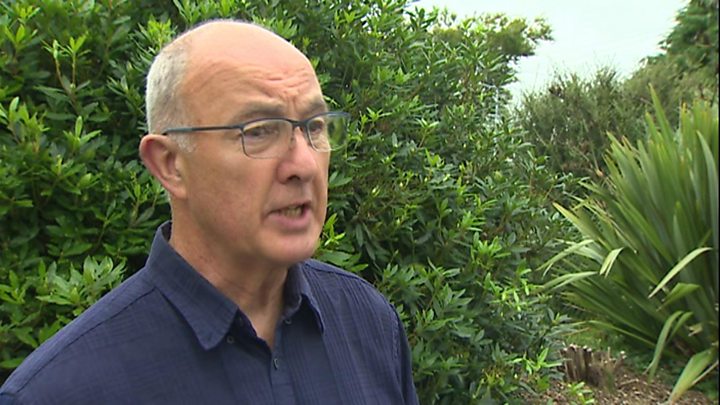 Parents at an Anglesey school have called for more flexibility over increases to bus fees.
Last year, the fee to Ysgol David Hughes in Menai Bridge from Llanfairpwll was £80 for a child aged 11-16, but goes up this year to £108.
Parents said this was a "considerable increase" for families with more than one child.
Meirion Jones, council member for education, said £108 was a contribution and the full cost is considerably more.
He added the authority was not obliged to provide transport as Llanfairpwll is less than three miles (4.8km) from the school and it has to treat all parents in the county fairly.
Parents asked the council to put a system in place so they could pay in instalments - and expressed concern the authority could push the cost up more in future.
'Costly time'
Dyfed Jones' daughter gets the school bus at the moment and his son will be joining her in a couple of years.
"We understand there's constraints on budgets but there's constraints on people's budgets at home as well, it works both ways," he said.
"It's quite a costly time for parents, getting school uniform and all the stuff a child needs nowadays. For one child it's enough but for three, it's a significant cost."
In Gwynedd and Conwy counties, pupils living less than three miles from their school can use the buses only if there are empty seats, with Gwynedd charging £90 and Conwy £210.
Meirion Jones added: "We also have an obligation to all our ratepayers and in the current financial situation the council cannot consider lowering the fee."