Chloe Farrell crushed by tractor during reversing error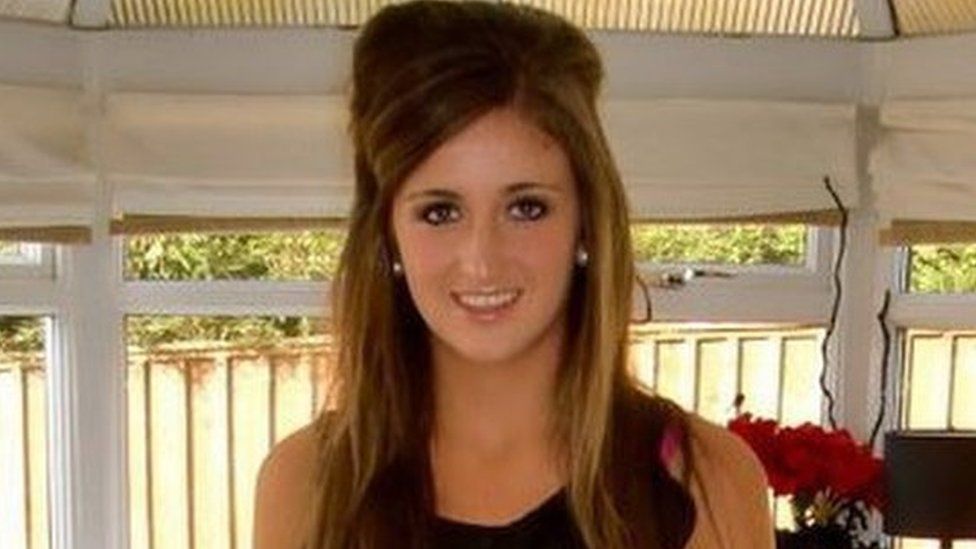 A woman died after a tractor overturned at a holiday park when a turning manoeuvre went wrong, an inquest heard.
Chloe Farrell, 22, of Colwyn Bay, was trying to turn the vehicle after using it to tow a jet ski to the beach at The Warren Holiday Park at Abersoch, Gwynedd, in May.
She tried to put it into reverse but instead put it in second gear, making it unexpectedly move forward and tip.
A conclusion of accidental death was recorded at the Caernarfon inquest.
The hearing was told Miss Farrell had driven the tractor back to her chalet after returning to shore with her boyfriend Andy Huddleston.
North West Wales senior coroner Dewi Pritchard Jones said: "It appears Chloe Farrell decided to turn it around so it could be parked in the way it was normally parked. This turning manoeuvre went wrong and caused her death.
"She would probably have wanted to select reverse gear. But it would appear that the tractor was put into second gear.
"This is logically what probably happened so instead of going backward the tractor went forward."
Mr Pritchard Jones said he believed Miss Farrell expected the 50-year-old tractor, which did not have a cab or anti-roll bar, to stop or slow.
But he said it carried on into a boat and turned over, crushing her.
Miss Farrell, a former Llandrillo College student, who worked in the family's Crime Prevention Services business, was described at the time of her death as a fun and outgoing person who had lived life to the full.
In a statement, her family said she was passionate about Abersoch having holidayed at Tal y Fan and later The Warren since she was two years old.
"Chloe loved being out on the boat and jet-ski in all weathers and had spent long summers working in the village," it read.