Bid to scrap 'divisive' Conwy four-weekly bin collections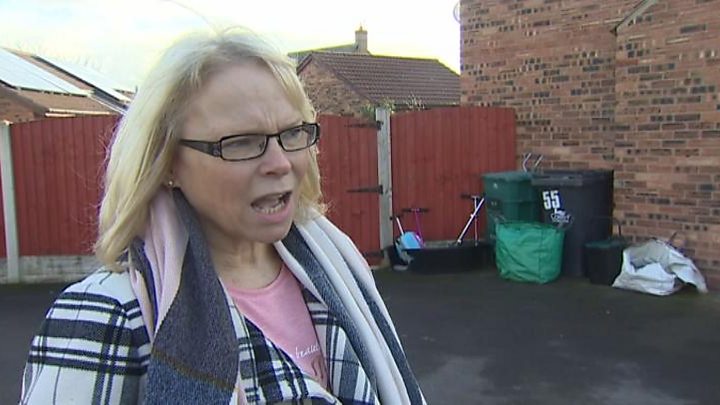 Four-weekly bin collections for some Conwy homes are unfair and should be scrapped, councillors have said.
In December the council's cabinet decided not to roll-out the once-a-month service to all households, but to continue a "pilot" for nearly 11,000 homes.
The trial is due to last 12 months.
Labour councillors have now submitted a bid for the scheme to be binned saying it creates a "two-tier system" splitting the county in Conwy.
The year-long trial of once-a-month refuse collections - the residual waste destined for landfill - was brought in to replace fortnightly collections in September 2016, in a bid to increase recycling.
At the same time, three weekly collections were introduced as standard for all other households.
Councillors, who are members of the Economy and Place Overview and Scrutiny Committee, had voted to scrap the four-weekly scheme and move all homes to the three-weekly collections.
But in December the council's cabinet went against this recommendation, instead deciding to continue the pilot on 10,900 homes for an unspecified period of time while officials review the situation.
Councillor Adrian Tansley said this was "unfair" and "wrong" as it divided up the county and disadvantaged some homes.
"We feel it is totally out of order," he said, "there are some married couples with four or five children, and when you have children or have babies, you have to be careful, these bins can get totally overloaded."
He added: "The pilot was for 12 months, that should have been it, you either finish it or you put it out to the whole county - this is just wrong."
"You should make a rule and stick by it, it should be a level playing field, you can't have different rules here and there, it will all go to pot."
The Mochdre ward councillor, one of three Labour councillors who have called-in the cabinet's decision, said even those on three-weekly collections were struggling, especially after Christmas.
"We have a three week collection and our bin is full. We couldn't have gone four weeks over Christmas, we wouldn't have made it.
"We hope to turn it around. I hope that the cabinet will see sense."
In 2017, a report by officials had recommended the four-weekly collections be implemented county-wide, saying recycling rates had increased in the pilot areas.
Former councillor Bill Darwin, who represented Kinmel Bay, had claimed the bin changes were a "potential health time-bomb", causing an increase in rats, seagulls and flies - but the council said there was no evidence that was happening.
Conwy council confirmed the call-in of the cabinet's decision would be discussed at the Economy and Place Overview and Scrutiny Committee on Thursday.