Anglesey rescue turtle Menai dies in Gran Canaria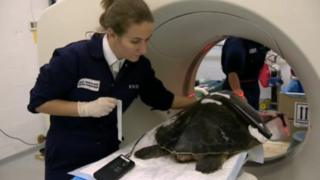 A rare turtle that washed up in Wales and was flown to Gran Canaria for treatment has died.
The Olive Ridley turtle, nicknamed Menai, was the first such turtle to be reported in UK waters since records began almost 200 years ago.
Anglesey Sea Zoo, which first cared for Menai before she was taken abroad, said staff were "devastated".
She was flown abroad to recover with a view to releasing her back into the wild, but her health deteriorated.
A post-mortem examination will be carried out to determine the cause of death and why there was such a rapid decline in her health.
Menai was found on Tan-Y-Foel beach in November 2016 and taken to the nearby sea zoo to recover.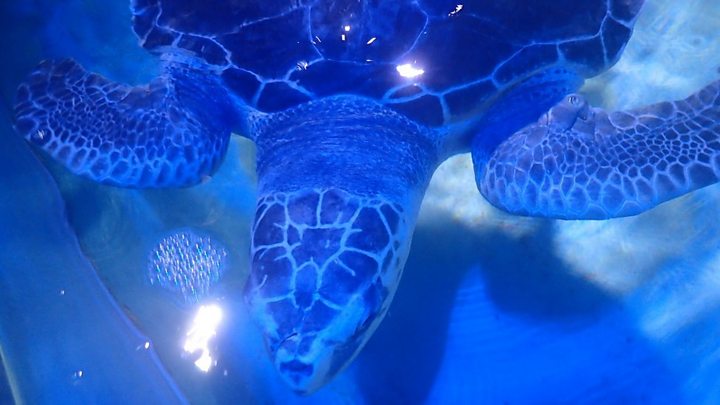 She was not expected to survive and the zoo said it was "unbelievable" she even made it to the UK alive.
The zoo said Menai had been carried more than 8,000 miles (12,875km) from her home in the southern Atlantic Ocean.
After eight months at Anglesey Sea Zoo, she was tagged and flown to Gran Canaria in June for "pre-release conditioning" at Centro de Recuperacion de Fauna Silvestre de Tafira.
However, in early January, concerns over her health developed and staff on Anglesey were told she was too ill to be moved to another facility.
Frankie Hobro, owner and director of Anglesey Sea Zoo, said: "It is absolutely devastating, after everything that she went through and all the hard work put into her rehabilitation and the public generosity and interest, that she didn't survive to be released back into the wild.
"Sadly we have all prepared ourselves for this terribly upsetting news."