Conwy Catholic church to close despite appeal to bishop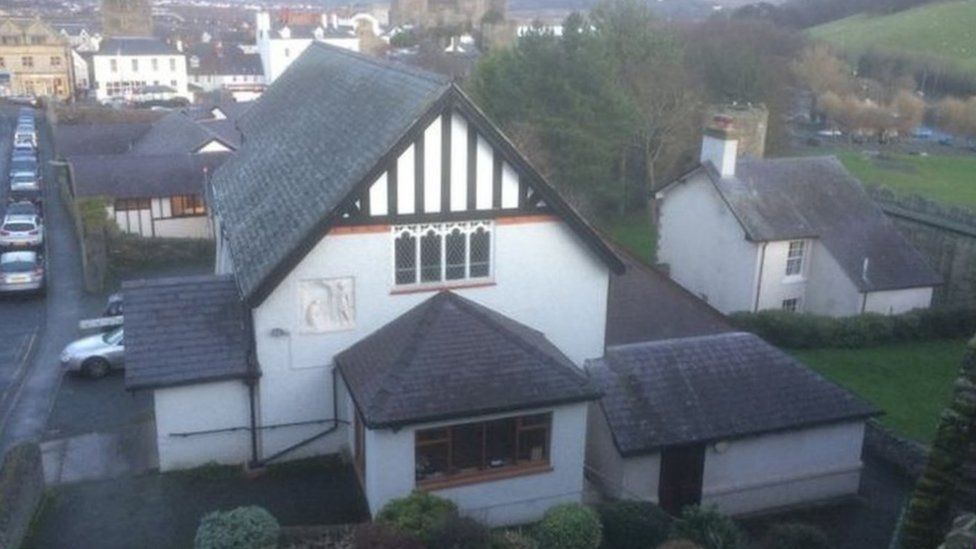 A Conwy Catholic church is to close despite an appeal to the Bishop of Wrexham by parishioners.
St Michael's Church celebrated its last mass on Sunday.
One worshipper, Anne McCaffrey, said: "Parishioners are heartbroken and struggling to come to terms with this threat of closure now made real".
They have threatened to take their fight to keep the church open to the Vatican.
The closure is due to a lack of priests in the area and the size of congregations.
Bishop Peter Brignall said: "I do not like having to make such decisions, but we have to consolidate our resources and stand firm for the centrality of the Mass in the Catholic Church".
He also warned that "there are more closures to come."
Parishioner John Lewis said: "The alternative is to go to the adjoining church, which is a mile away in Llandudno Junction, but that's in the middle of a housing estate.
"What we have here is this beautiful world heritage site."
Ms McCaffrey added: "To close a church building there needs to be grave cause, a technical term in church law. St Michael's is structurally sound, financially viable with strong community".
She explained the final stage of an appeal to keep it open would be to the Apostolic Signatura - the Catholic equivalent of the Supreme Court.
"At this stage we must engage the services of an accredited Italian canon lawyer," she said.
"There are only 14 of these qualified to present an appeal at this level, and as you can imagine none of this is easy, nor is it cheap."