North Wales Police 'like' of Trump tweet 'unintentional'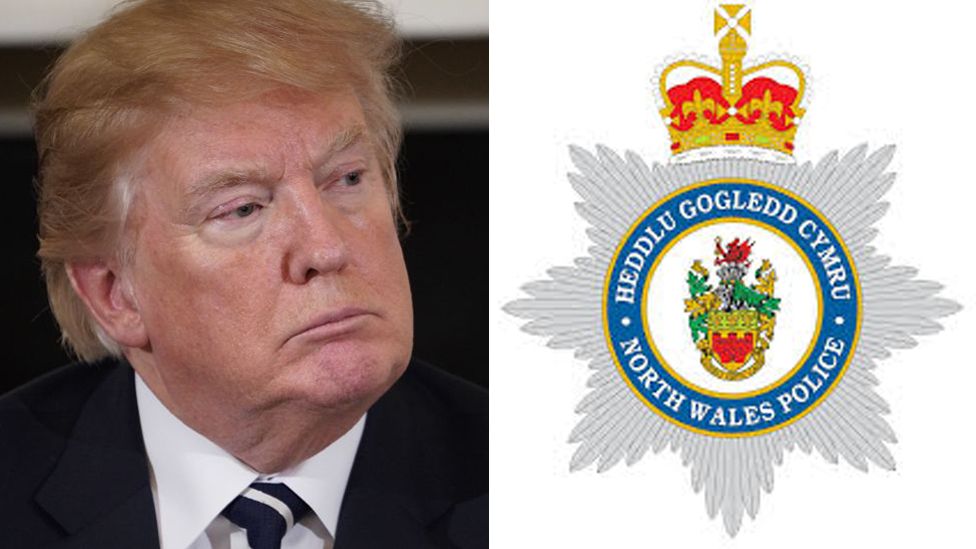 North Wales Police has said a "like" of a controversial tweet by President Donald Trump on its rural crime team's Twitter account was "unintentional".
The "like" of the tweet calling for some US school teachers to be armed was removed from the social media site on Friday morning.
It had been up since Thursday afternoon.
A force spokesman said the "like" does not represent any endorsement.
It follows the school shooting in Florida last week which left 17 people dead.
North Wales Police added that the "accidental like" was taken down "as soon as the team was made aware".