Gwynedd Council: Letter 'not meant to be threatening'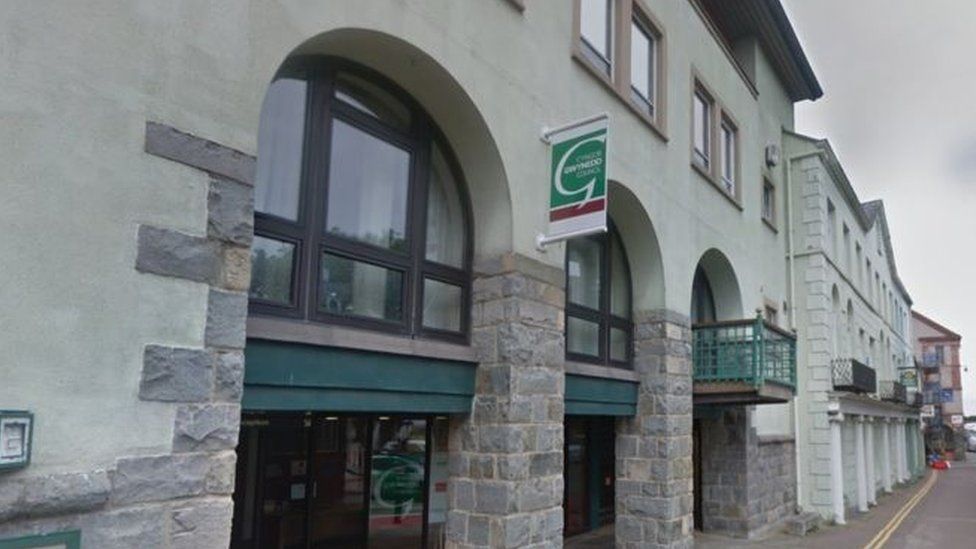 A local authority has apologised for a "threatening" letter sent to staff telling them to accept changes to their contracts or risk getting the sack.
The council said it "apologises to anyone who feels that the tone and the choice of words were threatening".
Its leader Dyfrig Siencyn said the letter had "clearly caused concern".
In the letter sent in March, staff were told they would lose their jobs by 30 June if they did not respond or accept amendments to the terms of their employment.
Mr Siencyn told BBC Radio Cymru's Taro'r Post programme the letter had been drafted with the help of legal experts, but it had seemed they had not "considered who was receiving the message".
"The whole purpose of this scheme is to save jobs, therefore the message in one of the sentences was misleading," he said.
"We will not be dismissing anybody."
A spokesman said the council was contacting all members of staff as soon as possible to "apologise for the tone of the previous letter" and to offer a further explanation of the changes.
"The first letter certainly was not meant to be threatening but was an attempt to clearly explain the implications of not accepting the new terms offered by the council," a spokesman said.
"It is important to state that the council does not wish to see anyone losing their job as a result of the changes to the local conditions of service."
Unite, Unison and the GMB unions have yet to comment.