Kingdom litter fines at Zip World could 'damage tourism'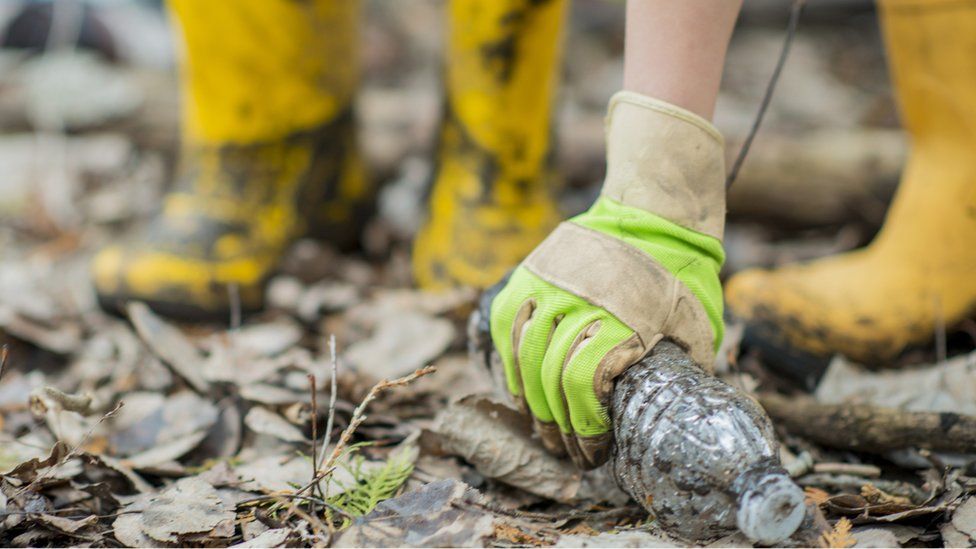 A row has broken out after a controversial security firm fined visitors to an adventure park who dropped litter on private land.
Visitors to the Zip World Fforest in Betws-y-Coed were handed fixed penalty notices by council-employed Kingdom.
The firm said it had permission from Conwy Council to be there, as the litter could blow on to public land.
Owner Sean Taylor said the fines could put people off visiting north Wales.
He said the company had their own litter pickers, and they had "never had" an issue with litter.
"We found out when a lady sent us an email to say she had received a £75 fine. Her husband dropped a cigarette end and before he could even pick it up, they pounced on him.
"All of us in north Wales are working so hard to make it a tourist destination and it only takes something like this to make people think 'we don't want to go there.'"
Mr Taylor said he would physically remove the enforcement officers if they came back.
Under the Environmental Protection Act 1990, littering is defined by a person throwing or dropping any litter in any place "open to the air" and leaving it.
Whether land is publicly or privately owned, permission to enter land to enforce the relevant legislation is not required.
Kingdom are contracted by the council to regulate issues in the borough including dog fouling, littering and smoking in smoke-free zones.
Conwy Council said they had a duty to keep the county "as free from litter as possible" at any location.
"Littering and dog fouling is unacceptable at any location; it's not only anti-social but also illegal," a spokeswoman said.
"We are aware of Mr Taylor's concerns and have offered to meet with him at his convenience to discuss."
Related Internet Links
The BBC is not responsible for the content of external sites.