College worker appeared in pornography, hearing told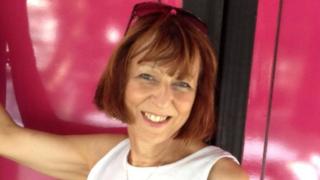 A college worker appeared in a pornographic video and an adult magazine, a disciplinary hearing has been told.
Staff at Grwp Llandrillo College in Rhos-on-Sea, Conwy said they found the images of Dr Robyn Williams on Twitter.
The material was "pretty grim", one colleague told the fitness to practice hearing.
Dr Williams was not present or represented at the hearing, which is treating the allegations as denied.
The further education learning support worker was suspended from her position and later resigned, the Education Workforce Council, in Ewloe, Flintshire was told.
'Deeply regretful'
The committee panel was given detail of a letter written by Dr Williams in which she said the images were for a "top shelf magazine" and were not pornographic but erotic.
She added it was "deeply regretful" they had appeared online but she had not posted them.
She said she was now a successful businesswoman in catering and did not intend to go back into further education.
David Phillips, Grwp Llandrillo's health and safety environmental manager, told the hearing staff members showed him a Twitter feed in 2016 containing images of Dr Williams, which linked to a video of her.
He said the images were "pretty grim" and other staff members had commented that they made their "stomach turn".
Samantha Mcilvogue, assistant principal of learner services at Grwp Llandrillo Menai, told the hearing in one image Dr Williams had her "nipples showing" and in another she was in a bath.
Dr Williams is accused of posing for indecent or pornographic pictures, knowing they were intended for publication in an adult magazine, posting the images on social media and appearing in an online pornographic video.
She is accused of showing a lack of integrity, which amounts to unacceptable professional conduct.
The hearing continues.