Plaid wants tourists to visit the land of their fathers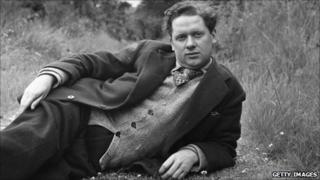 Plaid Cymru has said it would organise a series of events to attract tourists with Welsh roots.
A Plaid assembly government would host a Scottish-style Homecoming festival to boost tourism.
Meanwhile on Tuesday, Conservative co-chairman Baroness Warsi joined her party's assembly election campaign.
The Lib Dems promised more help for people with special educational needs and Labour said it would pay for more police community support officers.
Plaid said its year-long Homecoming campaign would include events across Wales to encourage people of Welsh origin to visit the land of their fathers.
A celebration of famous Welsh figures would start in October 2014 with the centenary of the birth of poet Dylan Thomas.
Scotland's devolved government organised a Homecoming celebration in 2009 and plans to do so again in 2014.
But its impact on the economy has been disputed. Last September economist Dr Geoff Riddington told MSPs that Homecoming probably generated 900 jobs, rather than 1,536.
The Scottish government defended an earlier report and said the event brought in £53.7m - more than its £44m target.
'Huge potential'
Plaid said it would invest in supporting tourism businesses and strengthen a Welsh brand to market to tourists.
Party policy director Nerys Evans said the idea had "huge potential".
The Carmarthen West and South Pembrokeshire candidate said: "Plaid would throw the full weight of the Welsh government behind attracting people with Welsh roots back here for this year of events which could benefit all areas of Wales."
Also on Tuesday, the Welsh Tories visited a centre that provides care and support to disabled children in Bridgend with Conservative Party co-chairman Baroness Warsi.
"Year on year were increasing our vote share, and the mood's positive," said Baroness Warsi.
"Here in Wales you have a Labour-led coalition making very difficult decisions on cuts but not setting their priorities right.
"The Conservatives are prioritising the health service in Wales and business and ensuring Wales gets back on its feet."
Welsh Liberal Democrat candidates were highlighting policies to help young people with special educational needs.
Eluned Parrott, Welsh Liberal Democrat candidate for South Wales Central, said the party's policy was to give education the priority it deserves.
"We will tackle the Labour-Plaid spending gap which sees the scandalous situation in which Welsh children have £600 less spent on their education than children in England," she said.
"Education is the key investment we can make for all our children and we must bring a new energy and determination to our approach to special educational needs."
Welsh Labour leader Carwyn Jones said his party was confident it could find £14m in the assembly government budget to pay for an additional 500 PCSOs.
He also underlined his opposition to devolving the criminal justice system to Cardiff, saying: "There's a vast cost involved, some £600m and then the cost of building new prisons because we don't have enough prison places in Wales.
"I think the money would be better spent on frontline services, such as PCSOs."