New "Welsh" name tipped for Secretary of State's job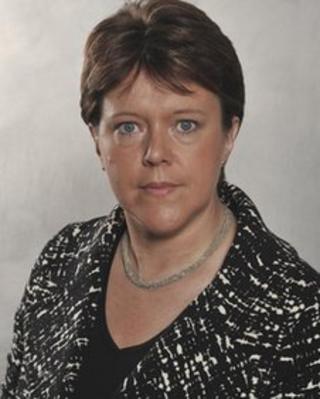 What do Tristan Garel-Jones, Michael Howard and Maria Miller have in common?
The answer, as you have probably guessed, is that all three are Conservative politicians with Welsh links who have, at various times, been linked with the job of Secretary of State for Wales.
Lords Garel-Jones and Howard were both linked with the Welsh job during the Thatcher and Major years when Welsh Conservative cabinet material was thin on the ground and any junior minister with tenuous connections to Wales would find himself linked with the job.
The two peers were born in Wales as, at least according to The Guardian, was Maria Miller, who is apparently being lined up to replace Cheryl Gillan should she leave the Wales Office over government plans to put a high-speed rail route through her constituency.
That was news to me as it must have been to Mrs Miller and her family. The "Welsh-born MP for Basingstoke" was, according to the Conservative Party's own website, born near Wolverhampton.
But as the Duke of Wellington observed if a man is born in a stable it does not make him a horse (Dafydd Wigley and David Lloyd George were both born in England); Maria Miller did undoubtedly grow up in Wales, attending Brynteg Comprehensive School in Bridgend.
Should she really become the next Secretary of State, she will at least have something in common with the First Minister, Carwyn Jones, a Brynteg old boy.
Mrs Miller is currently the Minister for Disabled People - a bonus prize if you can name the first Tory promoted from that job to Secretary of State for Wales.