Welsh government's new planning process will be 'quicker'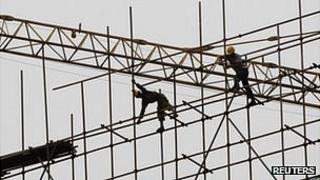 New guidance has been issued by the Welsh government designed to speed up the planning process.
The new policy, which comes into force at the end of July, will reduce the number categories in the application process that are referred to ministers.
Figures show only 15% of applications are actually called in by the Welsh government.
The decision "to simplify" the system follows a consultation that was held last year.
Ministers hope it will be a boost to the construction industry.
These categories which must be referred to Welsh ministers include:
Development in flood-risk areas
Residential developments over a certain size
Minerals and waste development
Development which consists of the extraction of aggregates from new or existing sites within national parks or areas of outstanding beauty.
Environment Minister John Griffiths said: "This direction will help to simplify the existing system and achieve a more consistent approach among local planning authorities.
'Local circumstances'
"By reducing the occasions when applications are referred to us, local authorities will be able to provide a quicker and more streamlined service to developers and residents.
"It will enable more cases to be dealt with by local planning authorities, who are best placed to determine applications based on local circumstances, and will cut down on costly delays.
"The changes will also mean Welsh ministers can focus their attention on projects that may impact across multiple local authorities."