MEP Derek Vaughan tops Labour's Welsh list for 2014 European election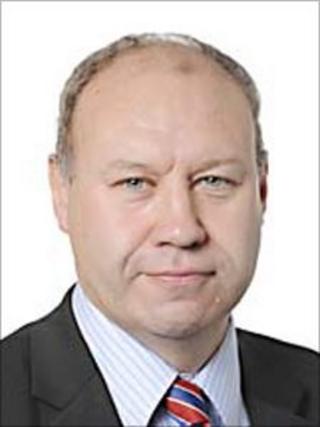 Labour MEP Derek Vaughan will top his party's list of candidates for the 2014 European elections.
He has been one of Wales' four MEPs since the last elections in 2009.
Two of the other sitting MEPs - Conservative Kay Swinburne and Plaid Cymru's Jill Evans - have both also been chosen as their party's lead candidates.
UKIP MEP John Bufton intends to stand down and make way for a new candidate.
Mr Vaughan, a former leader of Neath Port Talbot council, was chosen as Labour's lead candidate in a ballot of party members.
He is followed on Labour's list by Jayne Bryant, Alex Thomas and Christina Rees.
Deputy Labour leader Harriet Harman said: "I am proud that such strong, committed and inspiring people have been picked by ordinary party members to be their MEP candidates in Wales.
"Their top priority is to be a strong voice in the European Parliament to make sure they get the best deal and bring jobs and growth to Wales."