UKIP names Nathan Gill lead European election candidate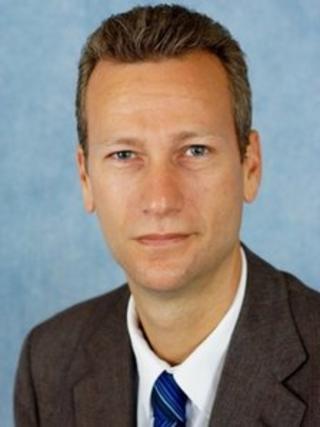 UKIP's Nathan Gill will be top of the party's list of candidates in Wales at the European elections in May.
Mr Gill stood in the recent Ynys Mon Welsh assembly by-election.
The party holds one of the four Welsh seats in the European Parliament but current incumbent John Bufton said he would not seek to be re-elected.
The three other sitting MEPs, Labour's Derek Vaughan, Conservative Kay Swinburne and Plaid Cymru's Jill Evans, are lead candidates for their parties.
Mr Gill is personal assistant to Mr Bufton, who announced that he would not be contesting the MEP seat he won in 2009 due to health grounds.
Mr Gill is followed on UKIP's list by James Cole, Caroline Jones and David Rowlands.
UKIP leader Nigel Farage said: "UKIP are putting forward a number of exceptionally high-calibre candidates for the 2014 European elections which we are hoping to win.
"Our candidates up and down the country will be taking our message to the British people that now is the time for your voices to be heard in Westminster."