Budget 2014: Welsh ministers call for investment boost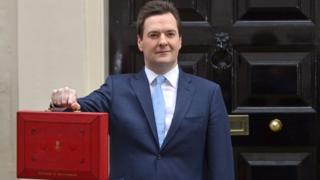 UK ministers should boost capital investment so spending in Wales on infrastructure can increase, Welsh finance minister Jane Hutt has said.
She made the call in a letter to Chief Treasury Secretary Danny Alexander before Wednesday's Budget.
Ms Hutt said the money was needed for "sustained economic growth".
Coalition ministers have promised measures to cut the budget deficit, "support hardworking people" and create conditions for "sustainable growth".
Ms Hutt said: "I am urging the UK government to increase capital investment to ensure we can deliver the sustained economic growth that both Wales and the UK needs.
"But this cannot be at the cost of further cuts to revenue budgets, which would impact on vital public services.
"Wednesday's Budget is an opportunity for the UK government to stimulate the economy and help get things moving."
She also asked for Welsh ministers to be able to carry over more funding into the next financial year to help restore flood defences and "tourism assets" after the winter storm damage.
'Housing bubble'
Plaid Cymru argued recent economic performance statistics, known as GVA (Gross Value Added), had shown "the imbalance" between economies throughout the UK.
The party's economic spokesman Rhun ap Iorwerth said: "We know that much of the current growth is through a London housing bubble and a huge rise in personal debt.
"These are much the same factors as before - and there is nothing being done to prevent history repeating itself.
"That's why Plaid Cymru is calling for an Economic Fairness Bill to rebalance the economy on a geographical and sectoral basis that would ensure a fairer distribution of growth and prevent London from over-heating."
Welsh Conservatives said the party's budget priorities were clear.
Shadow Finance Minister Paul Davies said: "This Budget is another opportunity for Conservatives in government to take further measures to cut Labour's (budget) deficit, to restore confidence in our economy, support hardworking people and create the conditions for sustainable economic growth.
"The Conservative-led coalition has used previous budgets to take 130,000 of the lowest paid workers in Wales out of tax altogether, cut taxes for a million people and scrap Labour's planned fuel duty hikes."