Borrowing powers 'need assembly scrutiny', say AMs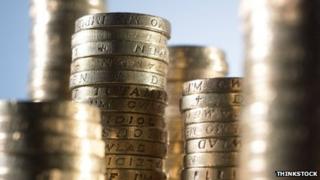 Assembly members should be able to approve or reject future Welsh government borrowing plans, according to a key committee in Cardiff Bay.
Powers giving Welsh ministers the ability to tax and borrow are going through the UK parliament.
The assembly finance committee says AMs should scrutinise Welsh ministers' plans to spend money on projects and how they will be financed.
Current, assembly budget procedures are only designed for spending proposals.
The Wales Bill devolves stamp duty land tax and landfill tax to Wales, plus borrowing powers limited to a total of £500m for investment in schemes such as road improvements or building hospitals and schools.
The bill also paves the way for the Welsh government to acquire, after a referendum, some control of income tax rates.
The call for AMs to be given powers over the borrowing are contained in the first of two reports by the cross-party finance committee.
At Westminster, UK minister's borrowing plans are made available to MPs in documents published to accompany the chancellor's Budget.
Borrowing is central to Welsh ministers' plans to finance a £1bn M4 relief road around Newport although Plaid Cymru and Liberal Democrat AMs want a cheaper scheme to tackle congestion.
The Welsh government said in a statement the committee had raised some "interesting points on future budget processes and how they would these will work following the Wales Bill".
"We will now consider the report and respond in due course," the statement added.