North Wales Police to review blog named by Guto Bebb MP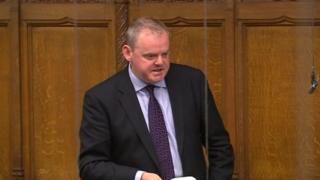 Police are to review the blog named in Parliament by Aberconwy MP Guto Bebb as a "poison pen" website.
Conservative MP Mr Bebb said the blog, Thoughts of Oscar, had "harassed, abused and bullied" people.
North Wales Police has said previously that it had looked at six postings on the blog but none had been criminal.
Following a meeting with Mr Bebb, Dep Ch Con Gareth Pritchard said a detective inspector not connected with the matter would look at the postings.
In a statement issued by North Wales Police Mr Pritchard said: "The review will be carried out with reference to current national guidance and best practice."