Schools should counter violence against women 'attitudes', says AM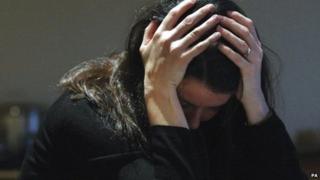 Schoolchildren in Wales should be taught what constitutes a healthy relationship to counter "deep-seated attitudes" on violence against women, a senior AM has said.
Plans for compulsory education on healthy relationships have been dropped by the Welsh government.
Ministers said the issue would instead be considered in a curriculum review.
But communities committee chairwoman Christine Chapman said "something more fundamental" was needed.
In an interview with the BBC's Sunday Politics Wales, Ms Chapman also repeated her call for a change in the law to ban parents from smacking children.
Asked if the Ched Evans case showed the need to teach children about topics such as domestic violence and consent, she said: "We talk about these issues but, actually, we've still got an awful long way to go to realise the challenges that we have got in this field."
She said the debate about the case had included "a downplaying of what happened to that particular woman".
"We can pass laws, but without trying to address the issues at a deep-seated level it's going to be quite difficult," she added.
The Welsh government initially intended to make education on healthy relationships compulsory in schools through its Gender-based Violence, Domestic Abuse and Sexual Violence Bill.
But it was dropped in favour of reviewing the curriculum instead.
Ms Chapman told the programme: "Actually we need something more fundamental.
"Without it, it's very difficult to tackle the deep-seated attitudes towards violence against women, the issues around that. So we think this is pretty fundamental."
There was a split in the committee over whether the bill should change the law to ban the smacking of children.
A long-standing advocate of a ban, Ms Chapman was one of four members of the committee who voted to remove the legal defence of reasonable punishment for anyone accused of hitting a child.
Six members disagreed.
A Welsh government spokesman said: "We think the best approach would be to form a cross-party committee to come up with well-evidenced and well thought through proposals.
"This would also help encourage public debate and engagement on the issue, as happened before the smoking ban."
The committee is expected to be established on Tuesday.
Sunday Politics Wales is broadcast on BBC One Wales at 11:00 GMT on Sunday 23 November