European go-ahead for £804m Wales jobs and skills plans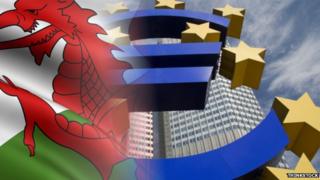 Plans to spend £804m boosting skills and getting people into work in Wales have been approved by the European Commission.
The money comes from the £2bn European aid package for parts of west and north Wales and the valleys over the next six years.
It will be used to help people find jobs, tackle youth unemployment, and develop skills in the workplace.
Schemes worth £200m were approved in November.