Lib Dems accuse Plaid Cymru of 'hypocrisy' over living wage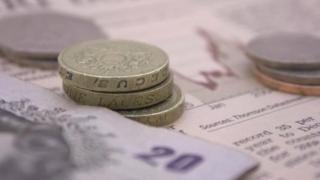 Plaid Cymru has been accused of "astonishing hypocrisy" for not paying almost 4,000 employees the living wage at the three Welsh councils it leads.
The Liberal Democrats described Plaid's general election pledge to push for a living wage for all workers by 2020 as "meaningless rhetoric".
The living wage, £7:85 an hour outside London, is the Living Wage Foundation's estimate of basic living costs.
Plaid insisted it was "fully committed" to introducing a living wage.
It said Ceredigion, Conwy and Gwynedd council have taken "decisive steps" to tackle low pay.
One in four workers in Wales, 261,000, are thought to earn less than the living wage.
All three councils are led by a Plaid Cymru councillor.