Voters sick of general election mud-slinging, says Plaid MP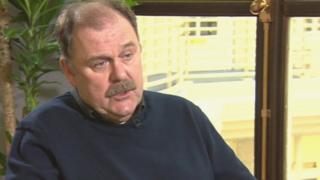 People are already sick of general election campaign "mud-slinging", a senior Plaid Cymru MP has warned.
Elfyn Llwyd said all parties should "come clean with the voters" in spelling out the choices for May.
Mr Llwyd believes Plaid and the SNP could win concessions from a minority Labour government in a hung parliament.
Polls indicate a strong possibility of no single party winning a majority and he claims more Plaid MPs would increase Wales' influence at Westminster.
The Conservatives and Labour became embroiled in an increasingly acrimonious row over the state of the NHS in England as general election campaigning began in earnest this week.
Mr Llwyd previously announced that he is stepping down as MP for Dwyfor Meirionnydd at the election.