Councils urged to speed up switch to digital services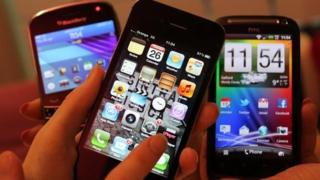 Councils and other public sector bodies must "speed up" work to offer more services online, the Welsh government has said.
It is setting up a £250,000-a-year fund to help organisations make the switch to digital delivery.
In a speech on Tuesday evening, Public Services Minister Leighton Andrews will also announce a new panel to offer advice on leadership to public bodies.
Proposals to reform local government will also be published in February.
They will not include plans to reduce the number of councils, which are due to be released later in the year.
Diversity
The Williams Commission report, published a year ago, called for the number of councils in Wales to be cut by around half from the current 22.
At an event organised by the Institute of Welsh Affairs in Cardiff, Mr Andrews will urge public bodies to "speed up the shift to digital public services", saying ministers "want all our councils to be activist, delivering modern, accessible, high quality public services within their communities".
Local councils will be also given a new duty to promote diversity within their organisations.