Raise tax for high earners, says Peter Hain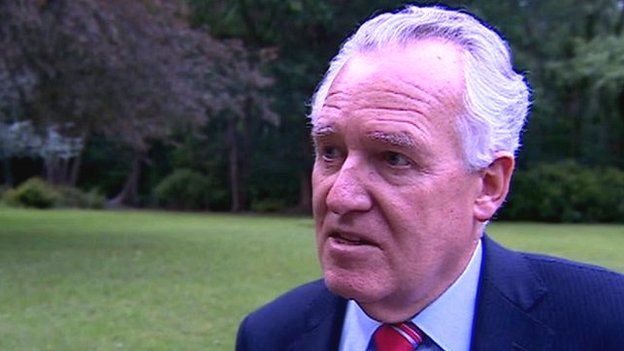 High earners should face a top tax and national insurance rate of 62p in the pound under a Labour UK government, ex-cabinet minister Peter Hain has said.
He is calling for a cap on national insurance contributions to be scrapped and a higher top income tax rate.
This would see the top rate of income tax and national insurance combined increase from 47p to 62p in the pound.
In a new book, the former Welsh secretary argues for alternatives to austerity in public spending.
Labour has promised to reintroduce the 50p top rate of income tax for people earning more than £150,000 if it wins the general election. It is currently 45p.
In addition, people pay 12p of national insurance on income between £111 and £805 a week - just over £41,800 a year. Above that, national insurance drops to 2p.