Manorial rights abolition call 'good news'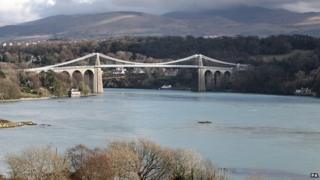 A call to abolish ancient rights claimed by "lords of the manor" has been welcomed by a Plaid Cymru AM.
Around 4,000 people on Anglesey were alarmed by letters from a businessman saying he had registered his mineral rights as Lord of the Treffos manor.
Stephen Hayes dropped the claim after Ynys Mon AM Rhun ap Iorwerth intervened in support of his constituents.
The AM said it was "good news" that MPs had asked the Law Commission to review the future of such rights.
Manorial rights, dating back to the Middle Ages, can give holders powers to hunt, shoot and fish, or even dig for minerals on other people's land.
The Commons Justice Committee heard that some homeowners had bought property unaware that third parties may have some rights to their land.
A 2002 law required holders of manorial rights to register their claims before October 2013.