£20m to restore run down and derelict homes in Wales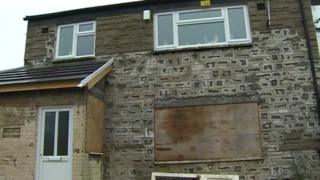 Homeowners and landlords are being invited to bid for cash from a £20m fund to boost the quality of housing.
Half of the money will be available to homeowners as interest-free loans of up to £25,000 via their local councils.
The rest will boost the Houses into Homes scheme which has already had £20m funding to restore derelict property.
Communities Minister Lesley Griffiths said a target of restoring 5,000 empty or run down homes since 2011 had almost been met.
"Empty homes are not only a wasted resource, but they can also attract vandalism and anti-social behaviour and can spoil the appearance of our neighbourhoods," she said.
The funding has been released after first being announced in September as part of the Welsh government's draft budget.