Wales' unemployment rate falls to 6.2%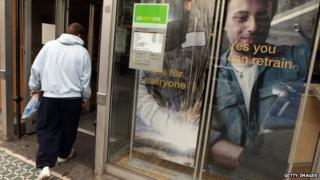 Unemployment has fallen in Wales to 6.2%, and in the UK to 5.7%.
Between November and January the jobless total in Wales fell by 13,000 to 92,000, official figures showed.
The number of people working in Wales rose by 24,000 over the three months but was 16,000 lower than last year.
Welsh Secretary Stephen Crabb paid tribute to the "determination" of Welsh firms to expand, while First Minister Carwyn Jones said Wales had attracted "record levels" of inward investment.