Wales income tax referendum backed in poll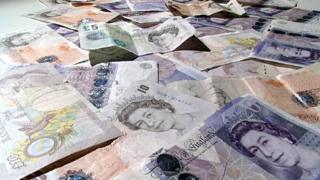 Most people in Wales want a referendum on power over income tax rates, a poll by Edinburgh University has suggested.
It found that 64% of those questioned backed a referendum with 36% against.
Excluding the 26% who said they would not vote or did not say how they would vote, more than half of the rest - 56% - said they would vote yes to the idea.
The Labour Welsh government has said it will not hold a referendum as outlined in the Wales Act unless the UK Treasury agrees to "fair funding" for Wales.
Around 30% of Tory supporters said they would vote yes in a tax referendum compared to 90% of Plaid Cymru voters.
On the range of powers devolved to Wales, the poll found people split between 42% who wanted the assembly to have the same powers as the Scottish Parliament, with 43% saying devolved powers should match the circumstances of each country.
The survey by The Academy of Government at Edinburgh University included 1,211 Welsh responses.