Baroness Randerson outlines equality policies for women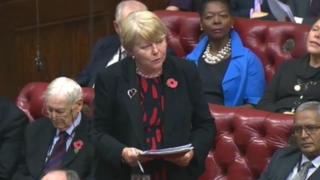 An extra one million women in work by 2020 is the target the Liberal Democrats have set themselves.
Baroness Jenny Randerson, who is a minister in the Wales Office, will unveil a package of policies at Cardiff University on Thursday that will focus on promoting equality for women.
She said: "I am profoundly frustrated that it is taking so long to achieve real equality.
"I believe in the link between a stronger economy and a fairer society."