Second new Conservative regional AM takes the oath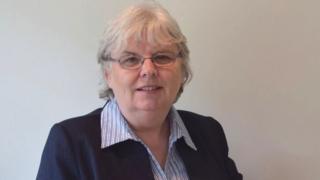 The second of two new Conservative assembly members has been sworn in, as a regional AM for North Wales.
Janet Haworth replaces Antoinette Sandbach, who was elected MP for Eddisbury, in Cheshire.
A Llandudno councillor, Ms Haworth will take her seat in the Senedd chamber next week.
Dr Altaf Hussain became the new Tory AM for South Wales West last week, after the election of Byron Davies as MP for Gower.
Twenty of the assembly's 60 members are regional AMs, elected via a system of proportional representation using a list of candidates from political parties on the ballot paper.
When regional AMs resign they are replaced by the next candidate on their party's list.