'Grave concerns' at prospect of EU-assembly vote clash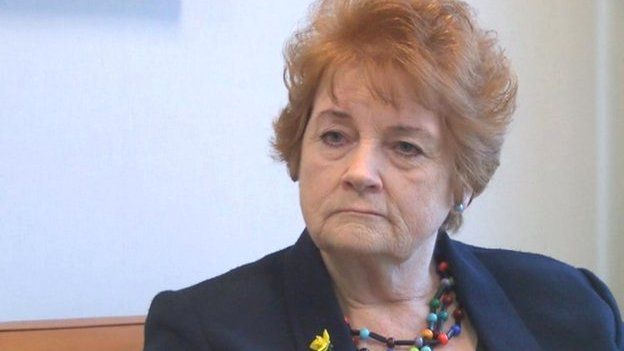 The presiding officer has said she has "grave concerns" at the prospect of a referendum on UK membership of the EU on the day of the assembly election.
There is speculation Downing Street may decide to hold the vote in May 2016.
Dame Rosemary Butler has written to Welsh Secretary Stephen Crabb saying she fears assembly election issues will be "lost in a louder UK-wide debate".
The Wales Office said an EU referendum would be held by the end of 2017, but the date had yet to be decided.
However, Mr Crabb suggested in a BBC Wales interview in May it was "not ideal" to hold the referendum and assembly election on the same date.
In her letter to Mr Crabb, Dame Rosemary said: "I have grave concerns that holding the EU referendum on the same day as the assembly election will be detrimental to the electorate."
She added: "The discussion about key assembly election issues and its significance to the Welsh public would, I fear, be lost in a louder UK-wide debate."
However, others including First Minister Carwyn Jones and the Electoral Commission have raised objections.
Elections for police and crime commissioners are already due to be held on the same day as the assembly election.
A Wales Office spokesman said: "The Government was elected with a strong mandate to bring forward a referendum on our membership of the EU.
"The Prime Minister has set a deadline of the end of 2017 to hold the referendum but no decisions have yet been taken about the precise date."