Budget 2017: A single mum's view of austerity in Wales
"If anything happened to me tomorrow, what would he be left with?"
"What the youth is left with today is not a lot."
Before Chancellor Philip Hammond delivered his first full budget on Wednesday, BBC Wales spoke to a single mother hoping for a "more certain future" for her son.
Mr Hammond had warned there would be no "spending sprees" in the Spring Budget.
But what did the chancellor's red box hold for the families in Wales who are just about managing to make ends meet?
Lora Payne moved to Penarth from the valleys four years ago in a bid to give her son Scott, now 10, a better life.
But she worries whether she will be able to leave anything for him in the future.
"When I was hounded with bills, it feels like you are underwater trying to get by each month. It took years to get where I am today, where I can actually put a smile on my face when I walk out the door," she said.
"It is something that worries me every day. Will there will be a letter about a trip, if my MOT is due, even the weekly food shop, and how much that is going to cost."
The 28-year-old is one of an estimated 97,000 single parents in Wales, according to parenting charity Gingerbread.
Just About Managing
In her first speech as prime minister Theresa May promised to help the group described as Jams - just about managing to keep themselves out of poverty.
According to the Resolution Foundation independent think tank, 35% of working age households in Wales are classed as Jams, higher than the 30% UK-wide figure.
These are families who have at least one person in work, they can earn up to £50,000 but are struggling to cope because of several children.
Ms Payne juggles a part-time job in admin while studying for a business degree, in the hope of owning a business in the future to secure a better future for Scott.
But she has concerns about business rates and making ends meet on already struggling high streets.
After spending four years getting herself out of debt, with help from Family Point Cymru - a Welsh Government funded support service - Ms Payne still worries about paying for after school clubs and her son missing out on the things his friends enjoy.
"It is only £30 [for Scouts] but I sometimes think, where am I going to get that from? I do all sorts of things to try and make it through, sell old things on eBay and do car boot sales," she said.
"From where I started to where I am now it has been a long road. It's been difficult, there have certainly been tears on the way."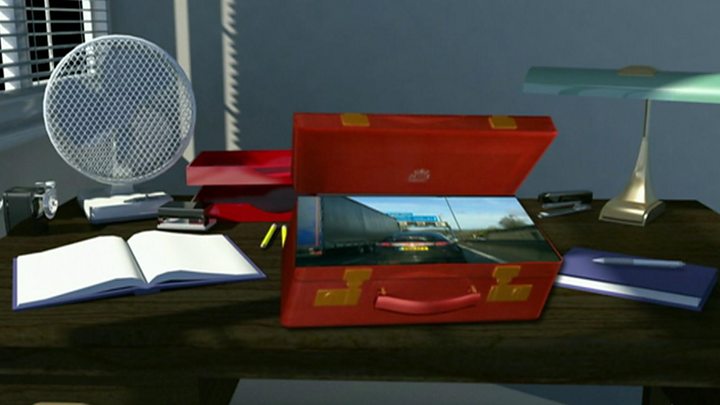 "I really fear for [my son's] future. My aim at the moment is trying to buy a house but I can't", Ms Payne said.
She considers herself lucky as her parents help out - but worries about the cost of tuition fees if Scott wants to attend university and if he will ever be able to buy his own home.
"I've had to work really hard, and because of the strain I'm under I've suffered from health problems - and I worry that Scott may end up in the same boat if things continue the way they are."
Ms Payne is one of 58,000 in-work single parents in Wales who receive UK government tax credits, according to Gingerbread,
She relied on them after Scott was born, and worries about the impact any cuts to benefits could have on other families who are struggling to pay for childcare.
Wales has the highest proportion of people living in relative poverty - 23% - in the UK outside London, and the highest percentage of children living in poverty - one in three - of any nation in the UK.
"We are very lucky, I always say to Scott how lucky we are," she said.
While much of the budget directly details spending plans for England - such as for education and the NHS - any increases or cuts over the border has an impact on the amount of cash available to be spent in Wales through funding consequentials via the Barnett formula.
Ms Payne fears further cuts to the the Welsh Government's pot could have an impact upon libraries, swimming pools, youth services and museums, which she relies on for free activities during the holidays.
"It worries me that things are being taken away, and what the youth is left with today is not a lot. If it continues to be cut there is not going to be a lot left for them to do other than go to school," she said.