Welsh medium education plans 'ambition' review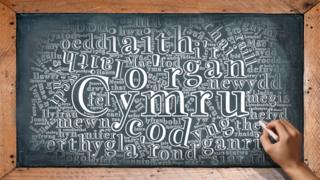 Plans by councils to boost Welsh medium education are to be reviewed to see if they are ambitious enough.
The Welsh Government has a target to achieve 1m Welsh speakers by 2050.
Welsh Language Minister Alun Davies said the current set of plans were "not as effective as we need it to be", asking former Lib Dem AM Aled Roberts to lead a "rapid" review.
Changes to Welsh medium education have proved controversial in counties such as Carmarthenshire and Powys.
"This rapid review will be the first phase of implementing change," Mr Davies said.
"The actions we take now will influence the Welsh speakers of the future," he added.
"Whoever is standing here in my shoes in 2050, I want him or her to look back on this time as a period of change, the catalyst that really made a difference to the language and its speakers."