Local elections: Welsh Labour united, Carwyn Jones says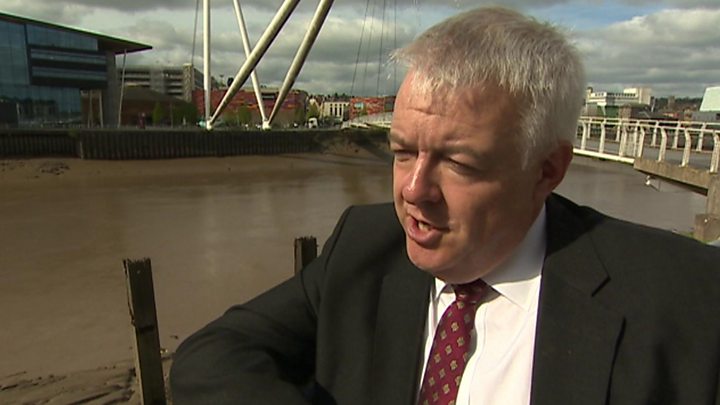 Labour councils have proved they can deliver for people across Wales, the first minister has said, launching the party's local election campaign.
Carwyn Jones admitted Labour divisions at Westminster did not help, but claimed the party in Wales was united.
Labour has a majority on 10 of the 22 county and borough councils, and runs two others as the largest party.
He attacked the record of independent candidates, accusing them of having no principles or coherent programmes.
Mr Jones has previously admitted it would be "tough" to avoid losses, as Labour is defending 580 seats, having gained 231 seats at the last local elections in 2012.
"The elections in May will see a record number of Welsh Labour candidates standing across Wales," Mr Jones said.
"Our results in 2012 set the bar exceptionally high but we begin this campaign from a position of strength."
Mr Jones said Labour councils had "built new council homes... helped to deliver the best GCSE and A Level results ever, supported small business and led ambitious regeneration programmes in towns and cities all over the country".
The challengers to the 944 Labour candidates standing across Wales include 714 independents, many of them in Labour heartlands.
Mr Jones denounced them, saying: "We know that in some parts of Wales there will be a ragbag of independents, those who have been members of other parties quite often, who are coming together without any coherent programmes and no principles."