Confused by the general election? You are not alone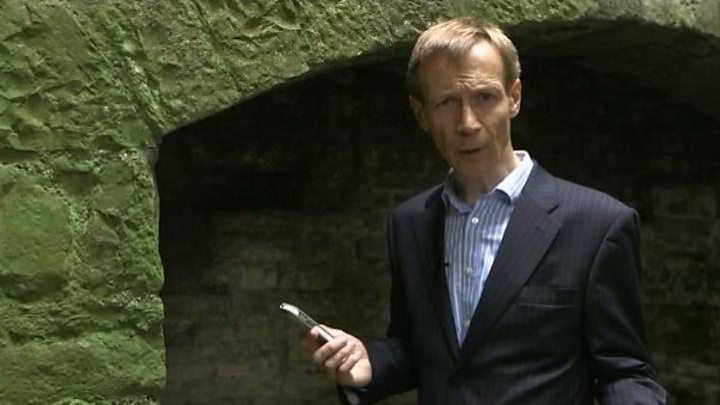 This is my eighth general election as a reporter.
And by far the most confusing.
Politicians often - rightly - call out the media when we get the lines between devolved and reserved issues wrong.
I have been known to shout at the TV myself when a policy is wrongly said to apply to England & Wales, rather than Wales alone.
But it is hard to think of a previous election where the politicians themselves have chosen not just to blur the lines but to ignore them.
As the lobbyist and political commentator Daran Hill put it: "This is arguably the worst ever general election for respecting devolution settlements and all the parties are complicit in that confusion."
Some parties give the impression they are fighting a different election campaign, devoting three of their five headline pledges to fully devolved areas (Labour) - or outlining health and education policies they could only deliver in power in Cardiff Bay (other parties).
Mr Hill wrote: "Quite how these policies have anything directly to do with the Westminster parliament or UK government is more than debatable."
I can understand the need for parties to respond to voters' concerns, which don't respect devolved boundaries, and the parties may argue that Westminster funding is essential to fund these policies. Confused by the general election?
But there is a difference between being able to pay for a policy and being in a position to deliver it.
A Conservative candidate in Cardiff gave me a party leaflet, promising "a good school for every child" and "more affordable housing" - issues decided (in Wales) in the Assembly.
Tory AM Angela Burns admitted: "It's frustrating and muddies the waters because people are not sure who to hold accountable for what policies and results."
Then there is the negative campaigning.
Plaid Cymru leader Leanne Wood devoted part of a video message on social media to criticism of the Conservatives' plans for social care in England.
An impartial observer who stumbled across the video might well conclude that the so-called "dementia tax" would be introduced in Wales. Social care is devolved.
To add to the confusion, most of the politicians in the Welsh "leaders' debates" are not candidates in this election.
You can love them or loathe them: you cannot vote for them.
In 2015, Labour fielded then Shadow Welsh Secretary Owen Smith in the TV debates. This time, First Minister Carwyn Jones has been reprising his role from last year's Assembly election.
Mr Smith's successor-but-two, Christina Rees - who would presumably be in charge of delivering Welsh Labour's policies at Westminster - has not featured in televised debates.
Plaid Cymru's parliamentary leader has been rarely seen on TV.
Two years ago, the Conservatives fielded then Welsh Secretary Stephen Crabb.
This time they are represented by the party's leader in the Welsh Assembly, Andrew RT Davies, or Darren Millar AM.
Welsh Secretary Alun Cairns declined an invitation to join a debate he described as being "amongst Assembly members", although he appeared alongside AMs on the BBC Breakfast sofa.
Of the five panellists on both BBC and ITV, the only one with any ministerial experience at Westminster is UKIP's Neil Hamilton, and he doesn't expect to be opening a red box again.
Welsh MPs sometimes feel they get a raw deal when it comes to broadcast airtime in the devolved UK.
But when their own parties choose to promote AMs in Westminster elections - at the expense of parliamentary candidates - they might in future pause before shooting the messenger.