General election 2017: Last day of campaigning under way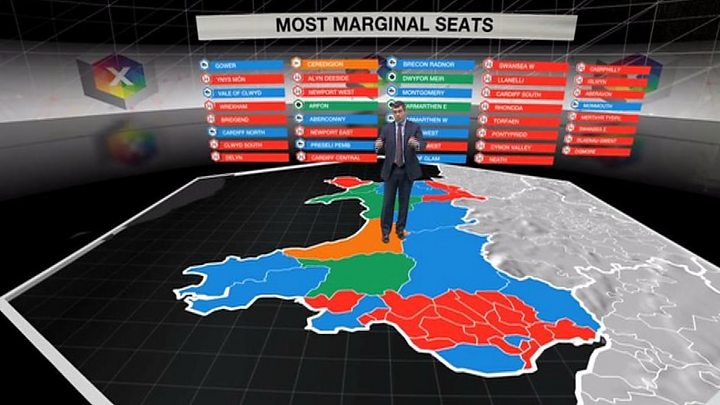 Political parties are making their final push for votes on the last day of campaigning before the polls open for Thursday's general election.
Labour leader Jeremy Corbyn was in Colwyn Bay as part of an eve-of-election tour of Britain.
Brexit minister David Jones was campaigning for the Conservatives in Alyn and Deeside and Plaid Cymru leader Leanne Wood was in Rhondda.
UKIP activists joined the campaign trail in the south Wales valleys.
The Liberal Democrats were mainly focusing on local campaigning.
It follows visits by Lib Dem leader Tim Farron to Montgomeryshire and Prime Minister Theresa May to Clwyd South on Tuesday.
Mr Farron defended attacking Conservative social care policy during the trip, even though it only applies in England.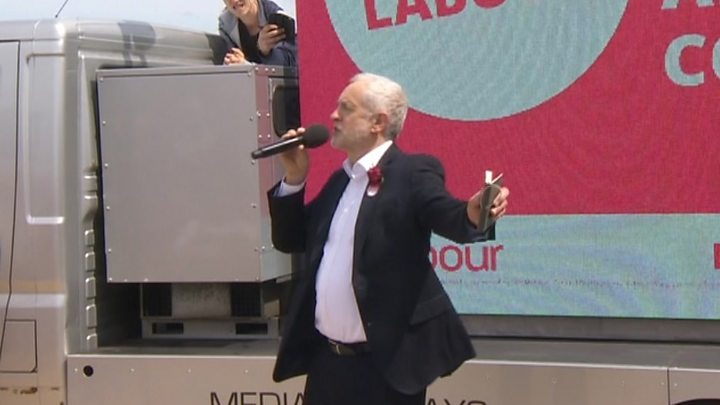 Mr Corbyn told supporters in Colwyn Bay this was his 87th rally of the election campaign.
"Above all, we are people coming together with a view, a vision and a dream of the kind of world that we can create - born of social justice and solidarity," he said.
Urging party activists to support Labour candidates "flat out all day tomorrow" he said: "Go for it, let's deliver that historic victory".
"2017 will be the year they will never ever forget - we'll win."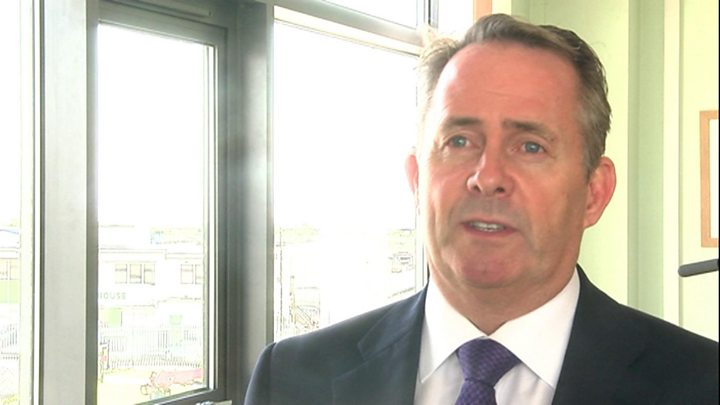 Speaking during a visit to Cardiff Docks, International Trade Secretary Liam Fox claimed the campaign had ended as it had begun.
"This is ultimately about who is going to be best to negotiate Britain's exit from the European Union, and its important not just in itself but because that settlement will determine the other things that we want," he said.
"It will have a lot of economic impact, it will determine our future relations with the European Union, and it will also have an impact on our trading relationship beyond the European Union."
"The country, the United Kingdom as a whole will benefit from a strong, negotiated position for Brexit, and that's best done by Theresa May and the Conservatives."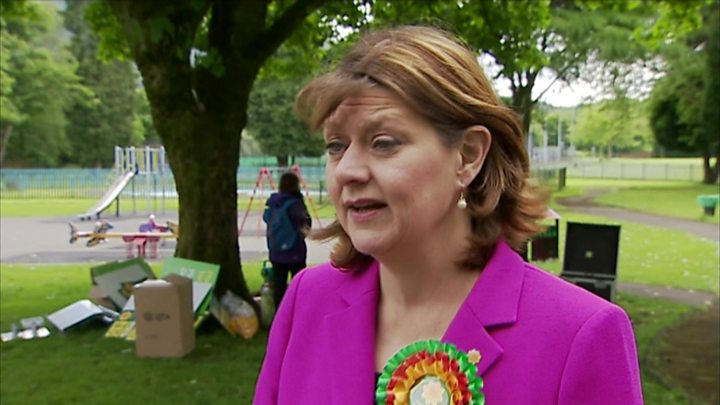 Ms Wood, who addressed supporters in Treorchy on Wednesday, is targeting Rhondda after becoming AM for the area in last year's assembly election, snatching the seat from Labour.
But she drew criticism from senior Plaid figures in April for suggesting she might stand for Rhondda at Westminster and then later ruling it out.
Ms Wood said she could not see her party joining a coalition in Westminster if no party wins an overall majority.
She said that Plaid would instead "seek to maximise Wales' voice... if we were in the position of holding the balance of power".
Plaid has held three seats in the House of Commons since 2005.
"A good result would be an increase on the number of seats that we have now," Ms Wood said.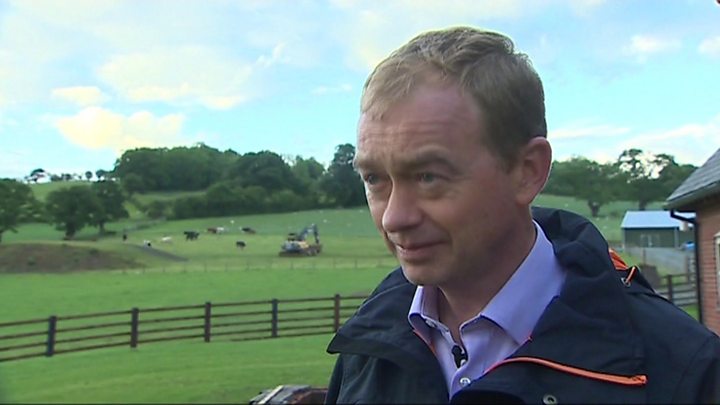 Welsh Liberal Democrat leader Mark Williams said people were "crying out for hope" and his party offered voters a "chance to change the direction of your country".
"In this election the Welsh Liberal Democrats offer hope of a better start in life for our children, hope of an economy that works for us all, and hope of for a decent, tolerant country.
"We don't have to accept the divided, cold, and mean-spirited country that I fear we are becoming. We can be better than that."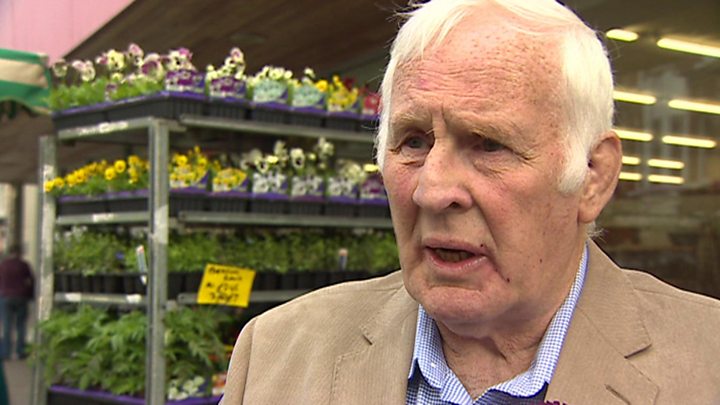 Also campaigning in the south Wales valleys, UKIP Wales secretary Ian Williams denied his party was a "one trick pony - it's not all about Brexit."
"On the doorstep immigration is still a large, maybe probably 70-80% of what people are talking to us about," he said.
"We have a fully costed manifesto. We believe in local houses for local people, we believe in local jobs for local people.
"We're not about immigration per se, we're on about controlled immigration."
Polls for the general election will open at 07:00 BST on Thursday and close at 22:00.
A total of 213 candidates are standing for Wales' 40 parliamentary constituencies.
Sorry, your browser cannot display this content.