Tory wins Yscir by-election where no-one stood at May poll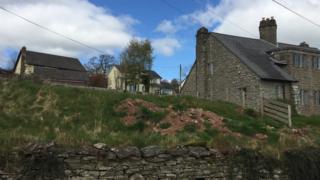 A Powys County Council ward where no-one was nominated to stand at the council election in May has now been won by a Conservative, following a by-election on Thursday.
Iain McIntosh won the election to elect a councillor for Yscir, a largely rural ward north of Brecon, with 165 votes.
The previous councillor, Gillian Thomas, retired in May.
After no-one contested the ward at the May polls, six candidates put their names forward to fill the post.
Independent candidate Chris Davies came second with 144 votes. Candidates from the Green Party and Plaid Cymru, and two other independents, also took part.
The turnout was 62%.
Yscir was the only ward in Wales to have no-one nominated in May's council elections.