Housing funds 'wasted' by councils, Shelter Cymru says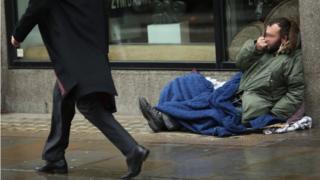 Money which is supposed to help people struggling to pay their rent is being wasted by some councils, a housing charity has said.
The UK government allocates Discretionary Housing Payments (DHP) to local authorities every year so they can be given to those whose housing benefit does not cover their rent.
But Shelter Cymru said £100,000 of this "lifeline" money was returned to Westminster from Wales last year.
Councils said they promoted the fund.
But they admitted that despite their efforts, application numbers were still too low.
Shelter said more than 15,000 people become homeless in Wales every year, including more than 2,800 children.
It said the DHP fund was "incredibly important" to ensure people who received housing benefit were able to remain in their homes if they were struggling to pay their rent.
But it said some councils were at "serious risk of under spending" their allocation and were returning thousands of pounds to the UK government each year, as was required for unallocated money.
This, in turn, would affect the amount local authorities are given the following year, the charity said.
In 2015-16, Welsh councils returned £289,000 to Westminster and last year it gave back £100,000, despite Shelter raising the issue with them.
Shelter's director John Puzey said: 'Discretionary Housing Payments are a lifeline for people whose housing benefit doesn't cover the cost of their rent.
"They have become even more important in recent years to help people with welfare cuts such as the benefits cap and bedroom tax."
Carmarthenshire, Gwynedd, Blaenau Gwent, Ceredigion and Wrexham councils were responsible for 75% of the latest under spend, according to Shelter.
The five councils who spent all of their allocation and, in addition, boosted the fund with their own money were Torfaen, Monmouthshire, Cardiff, Vale of Glamorgan and Anglesey.
"This year, Wales has seen its DHP pot increase by nearly a quarter," Mr Puzey added.
"This means that councils have an even bigger challenge on their hands to get the money to the people who need it. We hope that this will be a priority for them."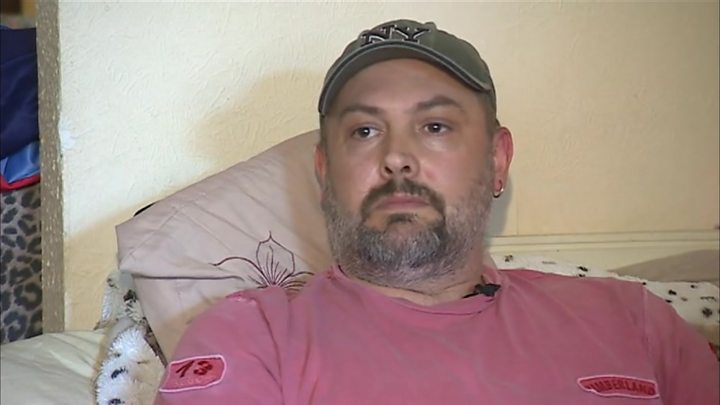 Paul and Karen Thornton, from Abergele, Conwy county, were facing eviction from their £450-a-month privately-rented home earlier this year when they were awarded £841.42 of DHP by Conwy council to help reduce arrears.
Mr Thornton, who is a carpenter and runs his own business, has struggled with work after cancer treatment left him with mobility problems.
The couple found it difficult to cover costs after their daughter moved out and the amount of housing benefit they could receive decreased.
Mrs Thornton said: "Having the DHP meant our eviction has been delayed. It's kept us here for another six months and then we might be in the same position again."
Her husband, who runs Workshop Wales, added: "I've not been sleeping, trying to run a business. I can't go to bed at night and sleep because I'm stressed out that much worrying... where am I going to be? Am I going to be turfed out?"
Shelter Cymru launched its Waste Not, Want Not campaign earlier this year to highlight its concerns and to raise awareness that people could be entitled to the additional help.
Blaenau Gwent council said it "actively promoted" the DHP scheme to residents and was committed to spending the annual allocation "where we are able".
"Any under spend is required to be sent back to the government," a spokesman added.
Wrexham council said its DHP allocation was £263,747 for 2016-17, of which £251,940 has been awarded to 97% of those who applied.
A spokesman said: "The council did refuse a handful of applications during the year, these were mainly when it was identified that the customer had sufficient income to meet any potential shortfall which they encountered or did not provide enough information for a decision to be made."
The other councils who under spent the money have been asked to comment.