Same Brexit page for UK Labour and Jones, McDonnell claims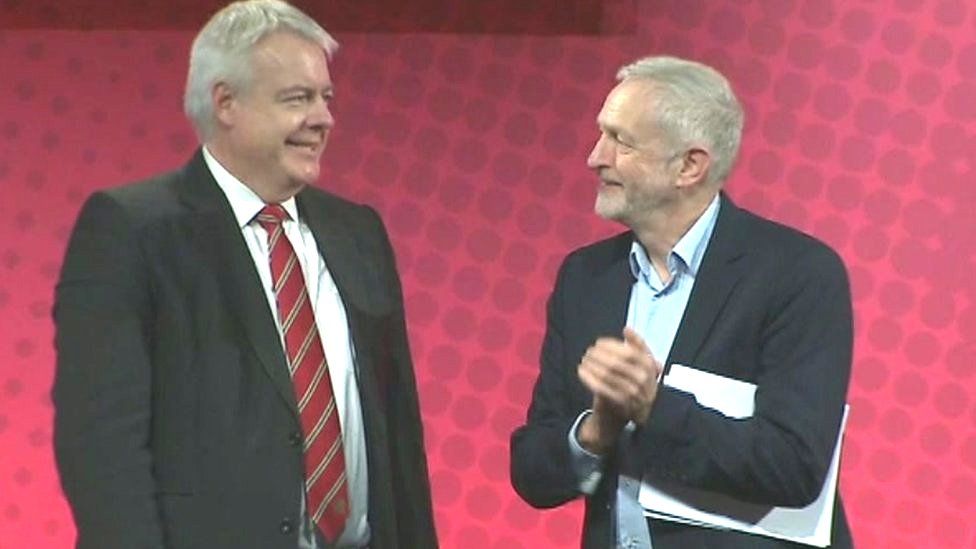 Shadow Chancellor John McDonnell has insisted the Labour leadership is "on the same page" as First Minister Carwyn Jones on the terms of Brexit.
Mr Jones has suggested the UK should follow the Norway model, with continued access to the single market.
But Labour leader Jeremy Corbyn said at the weekend the UK would leave the EU's free trade bloc.
Mr McDonnell said: "If Wales is to thrive, we have to have tariff-free access to the single market".
"Carwyn Jones has said exactly the same as Jeremy Corbyn," he said.
He told BBC Wales that party figures "were not saying different things in terms of our overall objective" and that the discussion was over structures, which would come out in the detail of negotiations.
"Our overall objective is tariff free access," said Mr McDonnell, who visited Pembrokeshire on Wednesday.
"We've been saying that from within days of the referendum, because that will secure our economy and will secure jobs."
Pointing to the UK's position as the world's fifth largest economy, Mr McDonnell added: "Our relationship with Europe will have a special status beyond that which might suit smaller economies like Norway."
Norway is not in the European Union but it still has access to the single market through the European Economic Area (EEA).
It has to make a financial contribution and must accept the majority of EU laws but it does not have a say on how they are created.
Membership of the EEA has also been criticised by shadow trade secretary Barry Gardiner.