Health boards 'wrong' not to fund care, Supreme Court says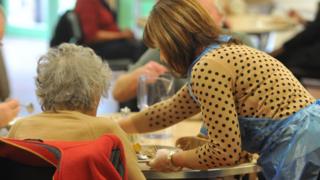 A legal dispute over who pays for nurses delivering social care in residential homes in Wales has been won by Welsh councils.
Health boards and 21 councils could not agree over who should pay when a person needs certain healthcare - but not around the clock.
The Supreme Court has now ruled the boards had misinterpreted the law and that the parties should renegotiate.
Care Forum Wales claimed the row meant homes are owed £30m in unpaid fees.
The care sector industry body said it was a "national scandal" that homes had to endure the dispute and that the nub of the case came to who should pay pay a £20 a week fee for nursing care provided by care homes.
The organisation claimed the court costs are upwards of £1m.
The Welsh NHS Confederation, which represents Welsh health boards, said it accepts the ruling.
It was care homes themselves that had begun legal proceedings in 2014, eventually securing a judicial review which ruled in their favour.
The health boards won an earlier appeal but following a further challenge the Supreme Court has now gone in favour of the local councils.
The row was prompted after health boards had decided not to fund nurses for so-called "non-nursing care time" which includes social care like dressing and washing patients, and stand-by time, paid breaks and time spent receiving supervision.
This resulted in a weekly payment which was £27.33 lower than it would have been had that time been included and prompted a legal challenge from care home operators, which was later taken over by all Welsh councils apart from Cardiff.
In her judgement, Lady Hale wrote that the health boards' decisions were based on a "misinterpretation" of a section of the law and "must be quashed and re-taken".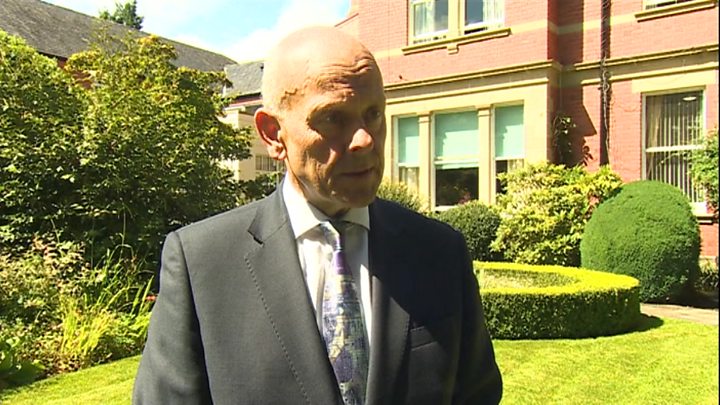 Chairman of Care Forum Wales, Mario Kreft, said he was delighted with the ruling but added: "It is a national scandal that we have had to endure this long and completely unnecessary legal dispute.
"Everybody is in total agreement that this money should be paid to care homes and it is, after all, taxpayers' money from the public purse.
"It really doesn't matter one jot to Mrs Jones, who needs publically funded nursing care, who is actually going to pay for that care. All that counts to her is that she receives the care that she needs."
The case was criticised by Angela Burns, the Welsh Conservatives' health spokeswoman, who said it struck her as "wholly unnecessary" and was "something which could and should have been resolved in an amicable meeting rather than played out in public at the expense of the taxpayer".
"Ironically, the million plus pounds it cost to bring this case to court could have been funded the salary of 78 care home workers on a starting salary for an entire year," she claimed.
'Not about winners'
The Welsh NHS Confederation's director Vanessa Young said the case has never been about "winners or losers, but about seeking clarity on complex points of law and how they apply to the funding arrangements for those receiving nursing care in a care home setting".
Huw David, health and social care spokesman for the Welsh Local Government Association, said: "The judgment is about bringing clarity to a contested funding environment that has led to the need for precision on a fundamental point of law.
"At the heart of this is a grey area where in the absence of a definitive legal position two different systems have attempted to come forward with their own distinct interpretation of the law. Today's judgment is very significant in this respect across Wales and the UK."