Community Health Council watchdogs set to be scrapped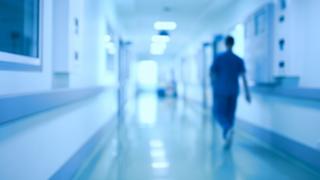 Patients will have a "weaker voice" under new health proposals by the Welsh Government, a Plaid Cymru AM has claimed.
Ministers are considering replacing Community Health Councils (CHCs) and setting up one national body.
Llyr Huws Gruffydd said it is the "wrong course of action".
The Welsh Government the changes - which would requre a new law - would "strengthen" citizen engagement across health and social care.
Ministers' plans for CHCs have been outlined in a white paper, with the consultation ending in September.
Community Health Councils are independent bodies representing the interests of patients.
They are also allowed to carry out spot checks on hospitals and advise Health Boards during reorganisations.
There are seven in Wales, one for each of the Health Boards. They were scrapped in England in 2003.
Mr Gruffydd said: "The only result emanating from this will be a weaker voice for patients, a weaker voice for the communities and of course less scrutiny for government when it comes to health.
"And you really have to question whether this is the motivation here."
A Welsh Government spokesman said: "The White Paper sets out a number of integrated proposals around quality and governance in health and social care which should be viewed together as a package.
"The aim is to strengthen citizen engagement across health and social care through new arrangements which would need to work nationally, regionally and locally, with relevant partners and stakeholders.
"The White Paper proposes a new national body which would then be able to decide how it operates locally."